CC Riders is a group of men and women of all ages who enjoy the thrill of the open road on their motorcycles. For more information please contact
Ride dates and times will be communicated on our Facebook page.
Upcoming Rides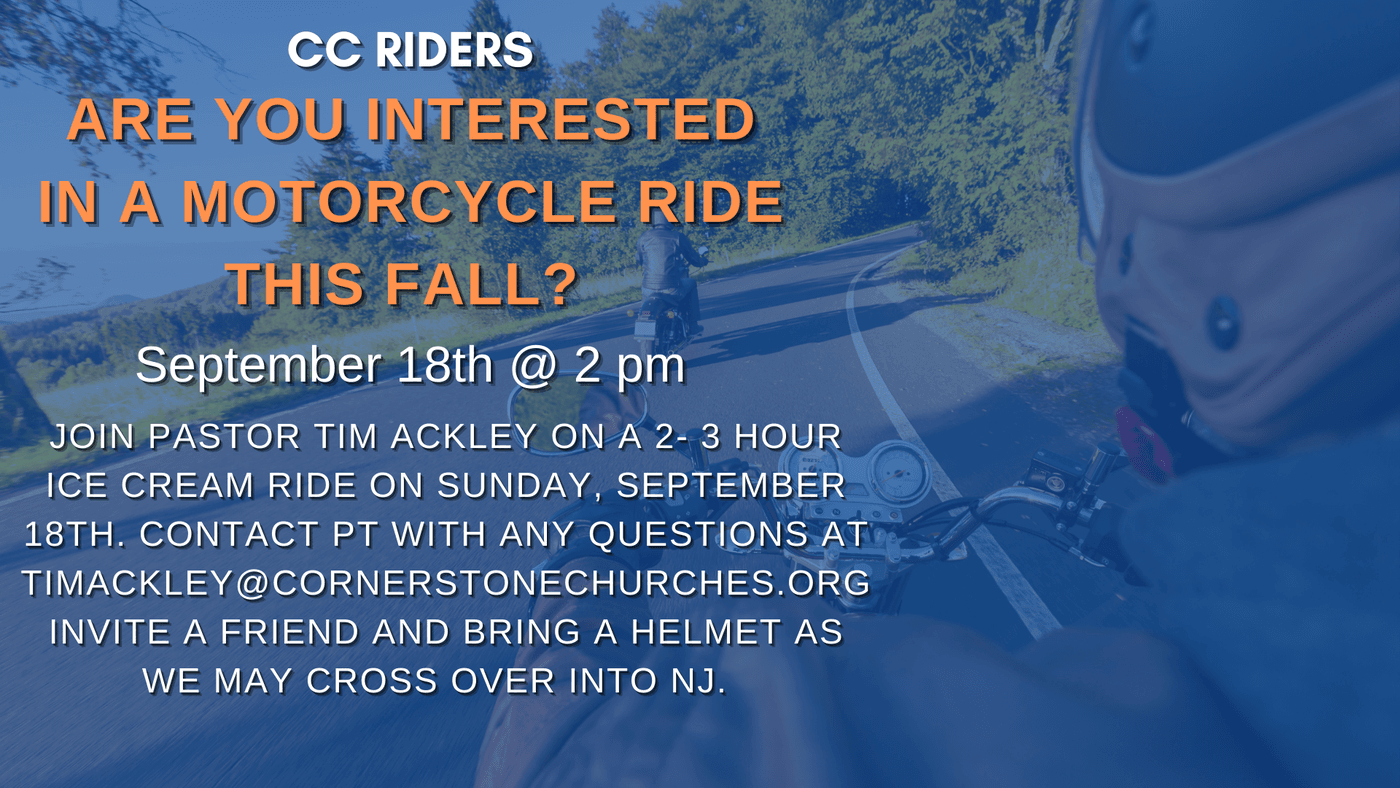 Are you interested in a motorcycle ride this Fall? Join Pastor Tim Ackley on a 2- 3 hour ice cream ride on Sunday, September 18th. The ride will leave from March Street Campus at 2pm. Contact PT with any questions at timackley@cornerstonechurches.org. Invite a friend and bring a helmet as we may cross over into NJ.