Cornerstone Youth Ministry is equipping our youth to live a life of passion and devotion to God. Come form deeper relationships and dive further into the Word.
✩ Students in grades 6-12 meet on Sundays at our Second Street Campus (34 S. Second Street) from 6-8 PM! ✩
---
Upcoming Events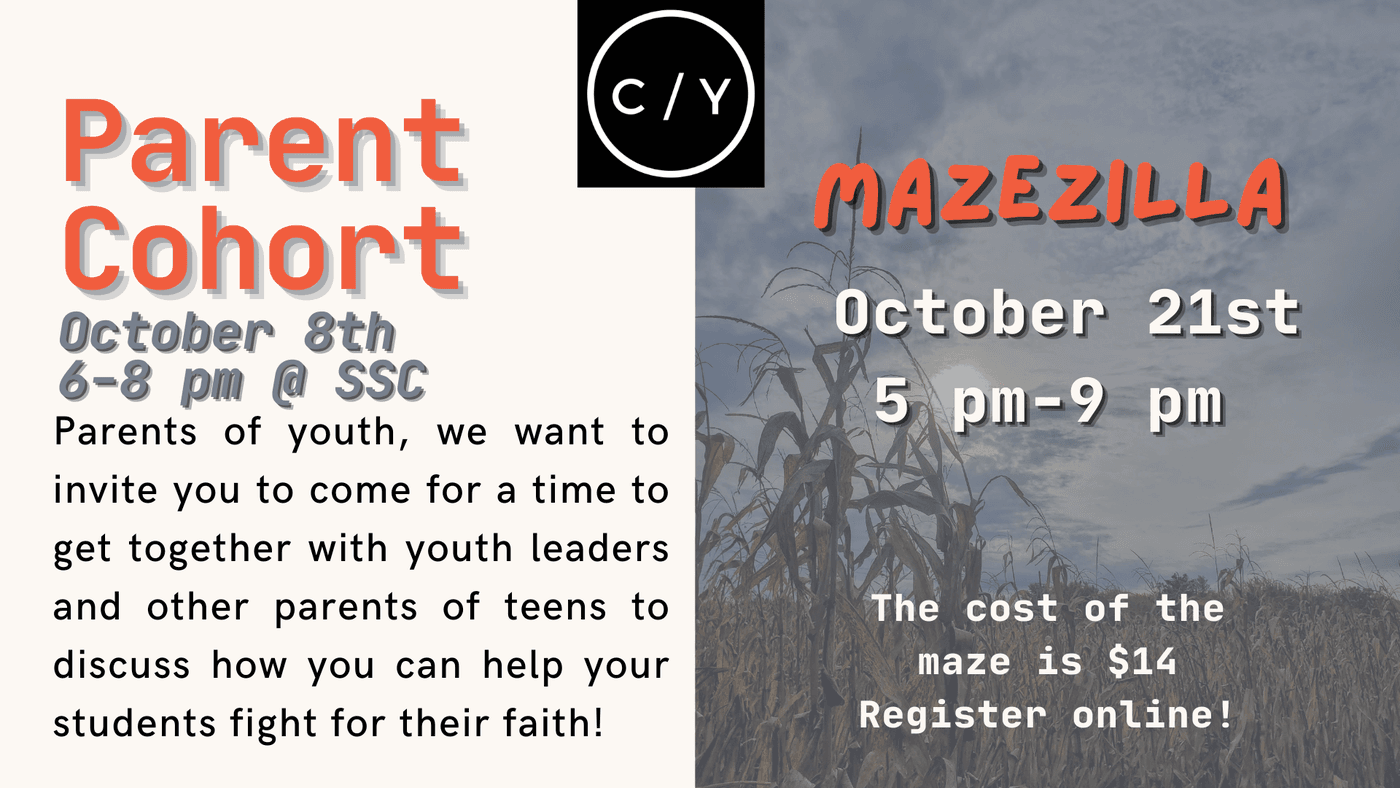 October 8th: Parent Cohort
Parents of youth, we want to invite you to come out on Sunday, October 8th, from 6-8 pm down at our SSC location for a time to get together with youth leaders and other parents of teens to discuss how you can help your students fight for their faith in the public school system. We also want to provide a general time of Q&A for parents to discuss all of the challenges that parents of students are facing. Refreshments will be provided!
October 21st Mazezilla
​​Friday, October 21st CoYo will be taking a trip to MAZEZILLA. We will plan to leave from Second St. @ 5 pm and return between 8-9 pm. The cost of the maze is $14, and you will want to send your student with some extra spending money. You can sign your student up HERE.