Cornerstone Youth Ministry is equipping our youth to live a life of passion and devotion to God. Come form deeper relationships and dive further into the Word.
✩ Students in grades 6-12 meet on Sundays at our Second Street Campus (34 S. Second Street) from 6-8 PM! ✩
---
Upcoming Events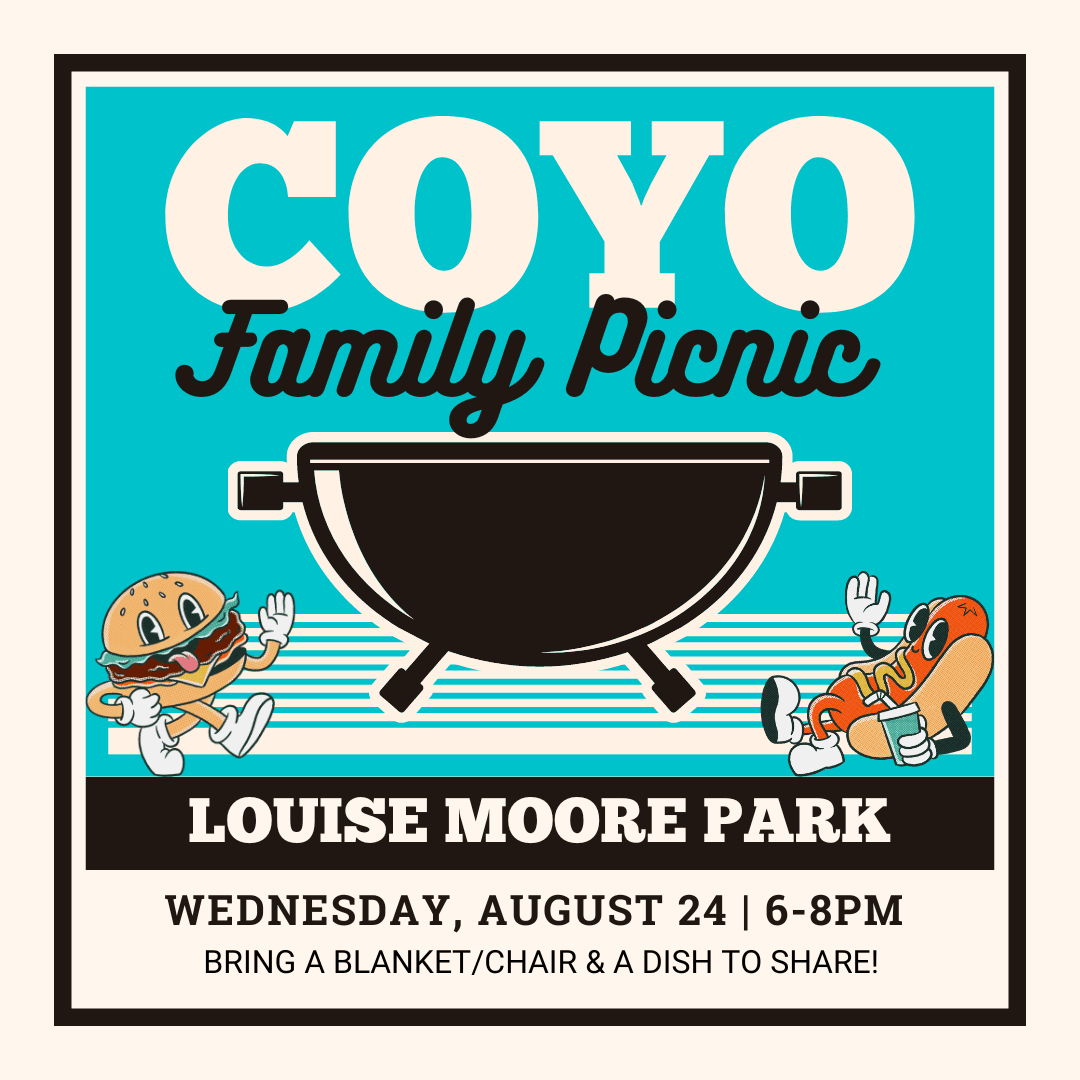 Coyo Family BBQ
Families with students in grades 6-12th we want to invite you out for our CoYo Picnic on Wednesday, August 24th. We will meet at Louise Moore Park from 6-8pm. This will be a great opportunity for students to reconnect before the youth group meets again in September.It will also be a good time for you to connect with the other parents in our youth ministry. We hope to see you there!