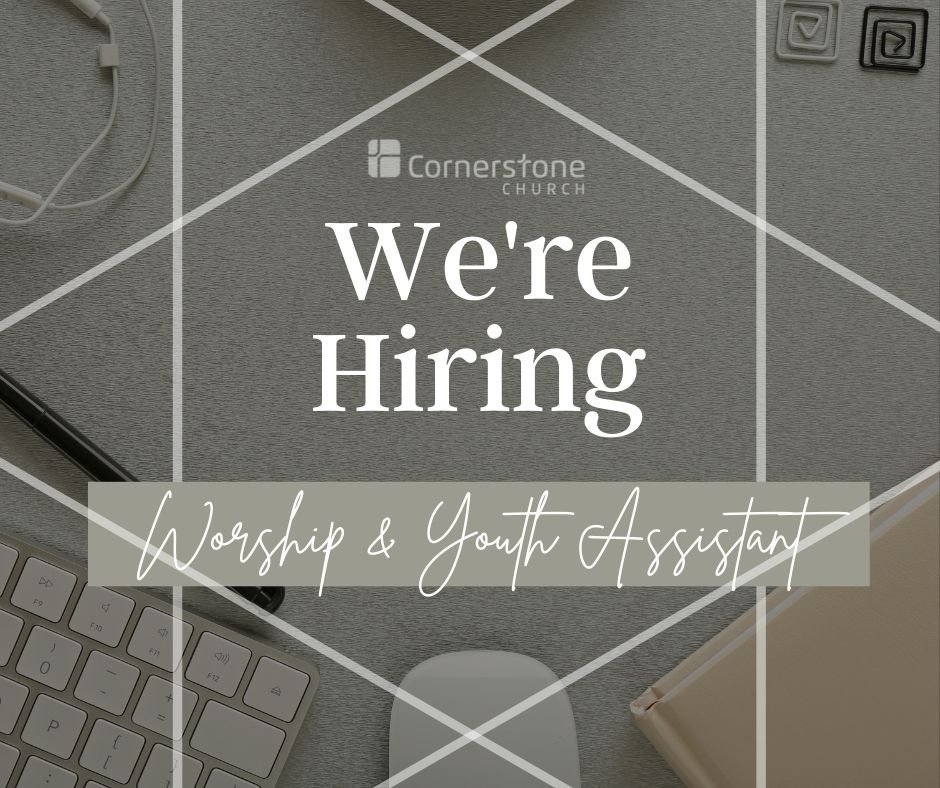 Worship & Youth Assistant

JOB DESCRIPTION
TITLE: Worship & Youth Assistant
CLASSIFICATION: Part-Time
WEEKLY SCHEDULE: Twenty hours to be split. Ten hours worship and ten hours youth.
Summary of the position:
To provide oversight of the worship at SSC & support for the youth ministry of Cornerstone by assisting the worship director and youth pastor in administrative tasks, planning weekly programs, and organizing events.
Essential Functions and Responsibilities
Weekly Responsibilities
Administration
Help organize and lead weekend worship and youth services, including admin, teaching, and events.
Assist Worship Director and Youth Pastor with communication.
Enlist/train volunteers as needed for ministry teams/events/activities.
Weekly meetings with Worship Director and Youth Pastor.
Any other meetings as needed.
Respond to emails and phone calls within a 24-hour time frame.
Assist the Worship Director and Youth Pastor with various needs/requests pertaining to ministry.
Sunday Responsibilities
Available to Campus & Youth Pastor before, after, & during services for various needs.
Assist with opening, closing, and prepping facility for all services/events.
Ensure preparations are covered for teams at each service.
Assist with planning, implementation, and facilitation of services & events.
Create a high-touch environment (love, encourage, welcome people).
Seek out students and facilitate an exceptional experience for them.
Identify/Resolve potential issues.
Skills & Attributes Required:
Must share the vision of Cornerstone Church to help people love God, grow together, and serve others.
Strong administrative abilities
Experience in problem-solving.
Ability to handle multiple projects effectively.
Proven track record of effective time management.
Exceptional interpersonal, verbal, written, and organizational skills.
Projects a professional and confident image, able to handle stress.
Steady, people-oriented, team player.
Detail-oriented, creative, ability to learn new software applications (Planning Center).
Strong work ethic, commitment to excellence
Humble, Teachable, Faithful