Our regularly scheduled Youth service is canceled for Sunday, May 30th.
Cornerstone Student Ministry is equipping our youth to live a life of passion and devotion to God. Come form deeper relationships and dive further into the Word.
✩ Grades 6-12 meet on Sundays at our Second Street Campus (34 S. Second Street) from 6-8PM ✩
---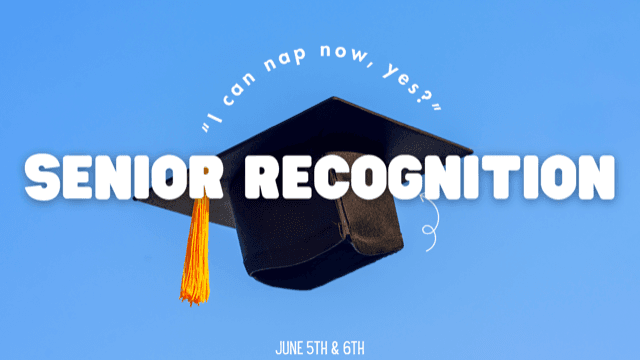 Graduates or parents of a graduate, we want to make sure to celebrate and recognize your accomplishments. Saturday, June 5th, and Sunday, June 6th is Senior Recognition Sunday, and we will be giving you a shout-out during each of our services. Send in your senior picture, where you graduated from, what college you plan to attend, and what your major will be to kyle@cornerstonechurches.org. In addition, we will have a party to celebrate with you during our regularly schedule youth service from 6-8 pm at Second Street Campus.
---
Girls Bible Study // Happening on Saturday mornings on Zoom!
Reach out to Pastor Kyle for more information.
---